How to Sign Up
It's quite simple! Sign Up using your phone number after downloading the app. Verify your phone number and email followed by route details to complete the registration. You are all set to post your first ride and enjoy our service.
How to offer a ride
Before offering rides, you have to give the details of your vehicle which include the registration number and the type. After saving those details, you can offer a ride by entering to and from location details. If there are any ride seekers looking for rides in your route, you will get the notification asking them to invite for a ride.
How to manage offer ride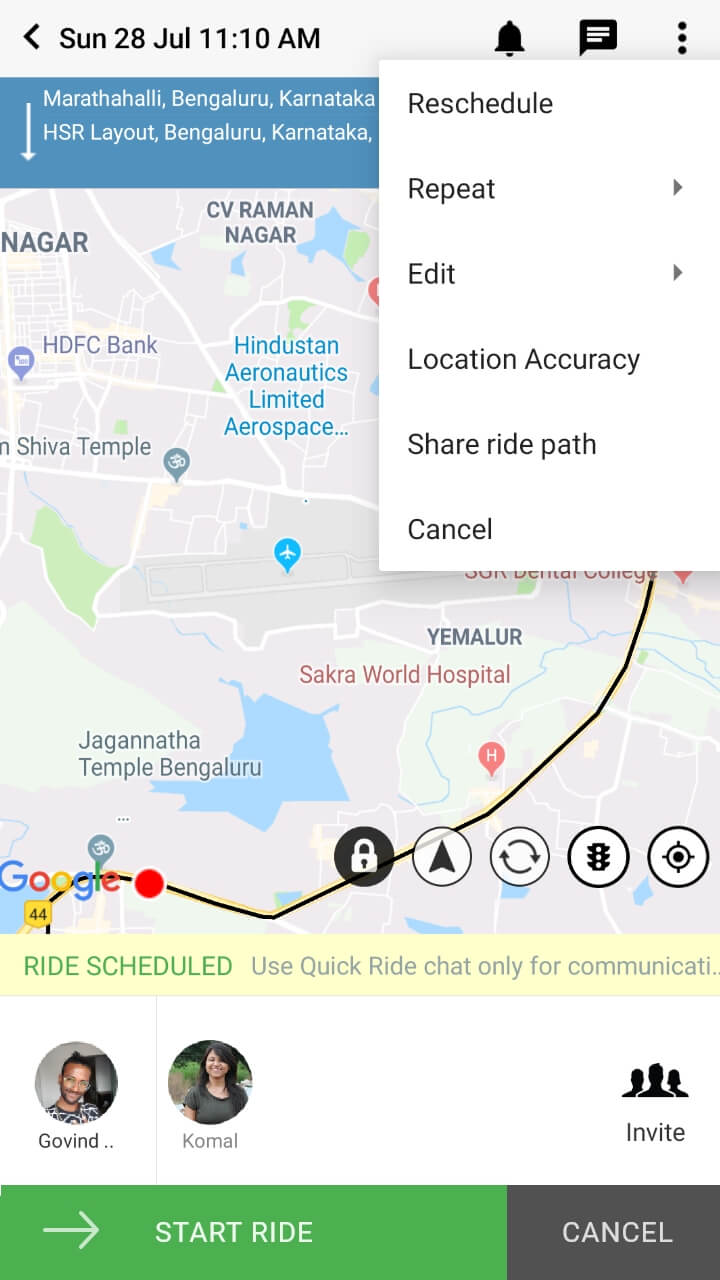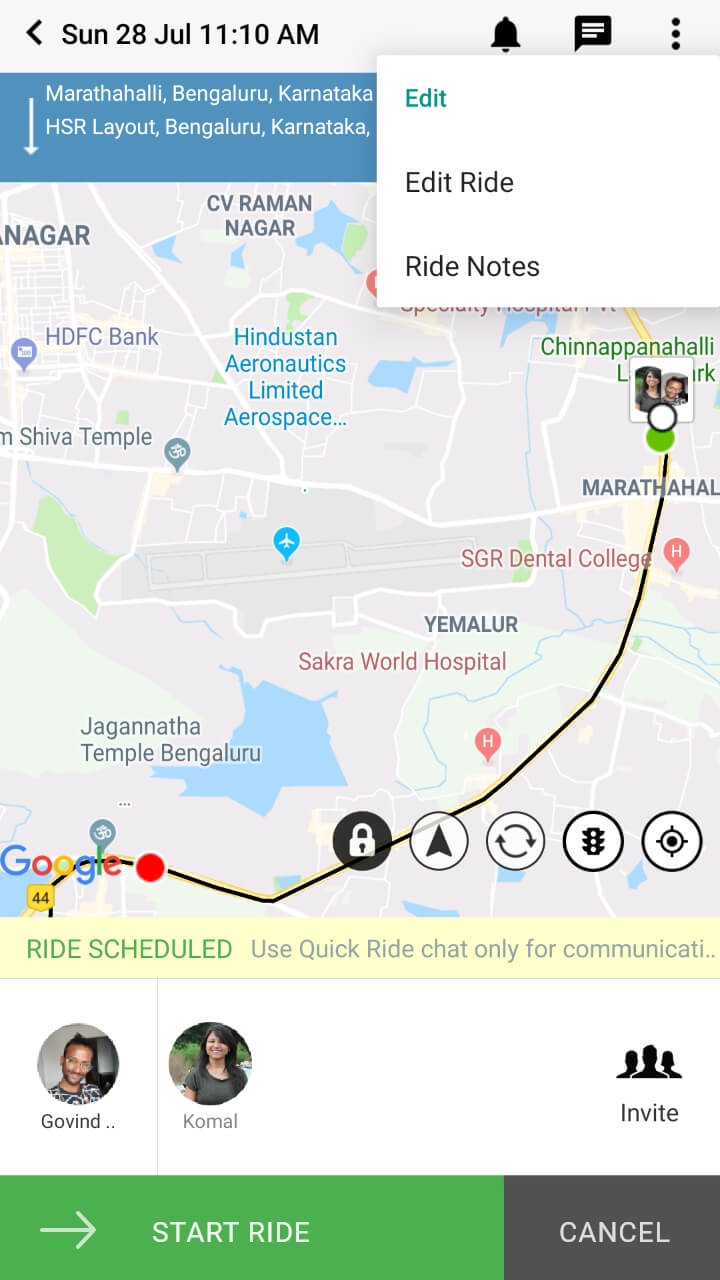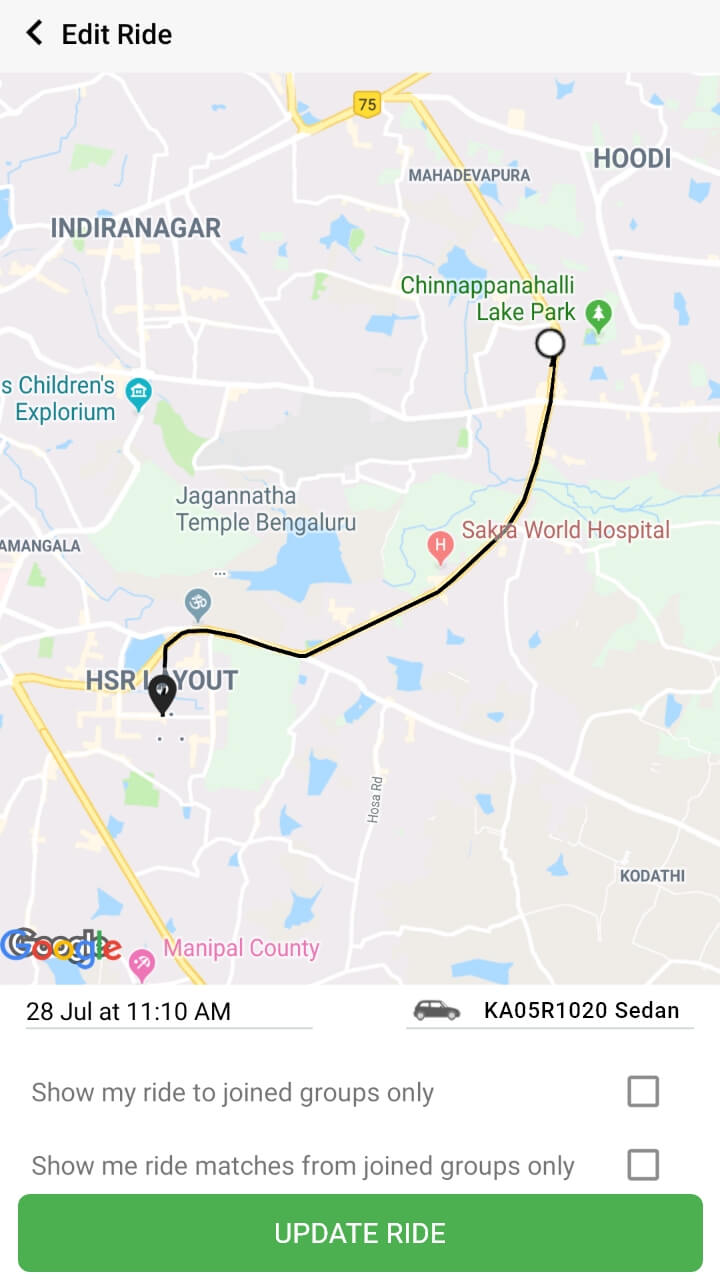 In live ride, you can edit the ride by top-right contextual menu. You have all the options to from location, timings, seat etc.
How to find a ride
Once your account verification is complete, you can find a ride by entering to and from location details. After posting the ride, you will get matches with riders travelling in the same route. The start and end point of rider, route match %, number of seats available will be mentioned. You can send an invite to ride with them.
How to manage find ride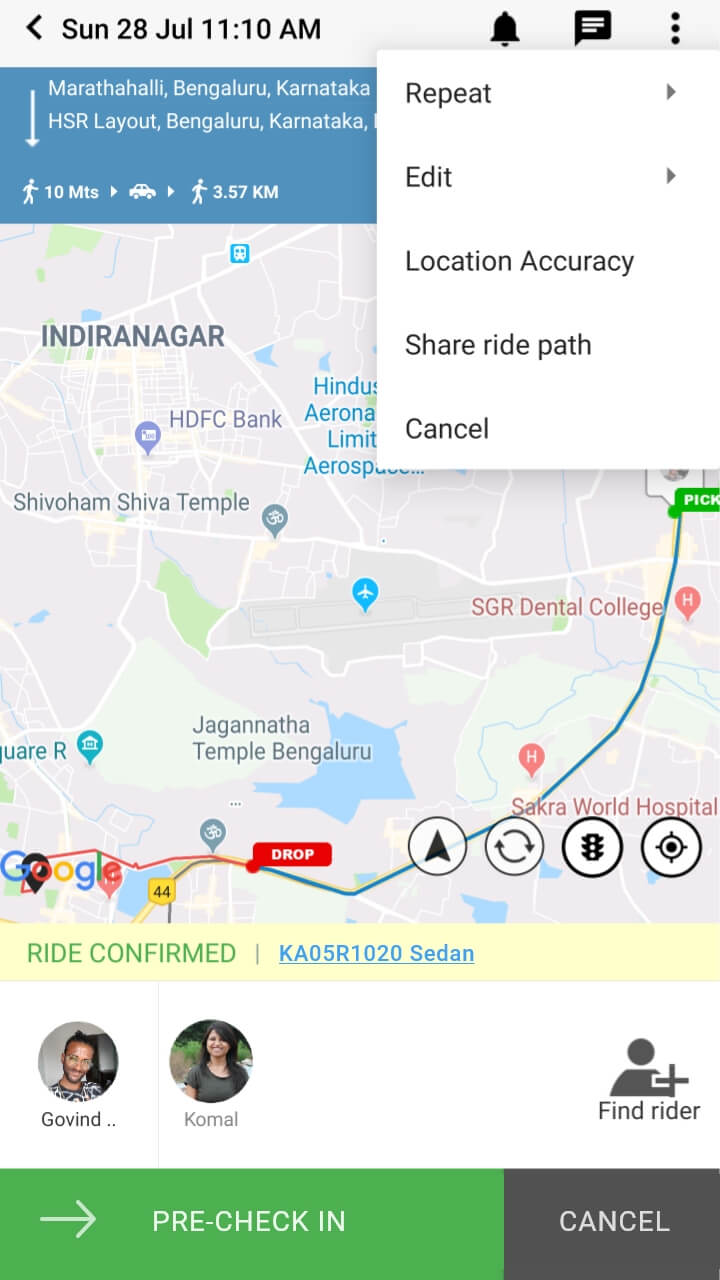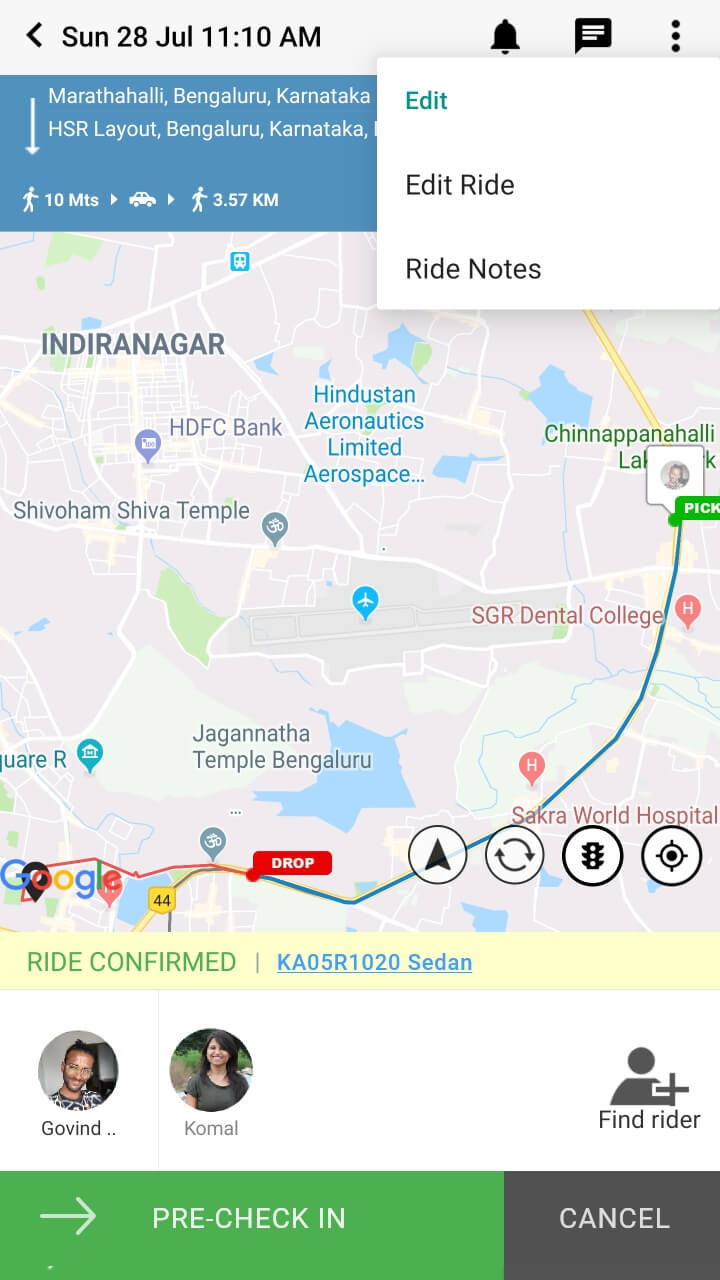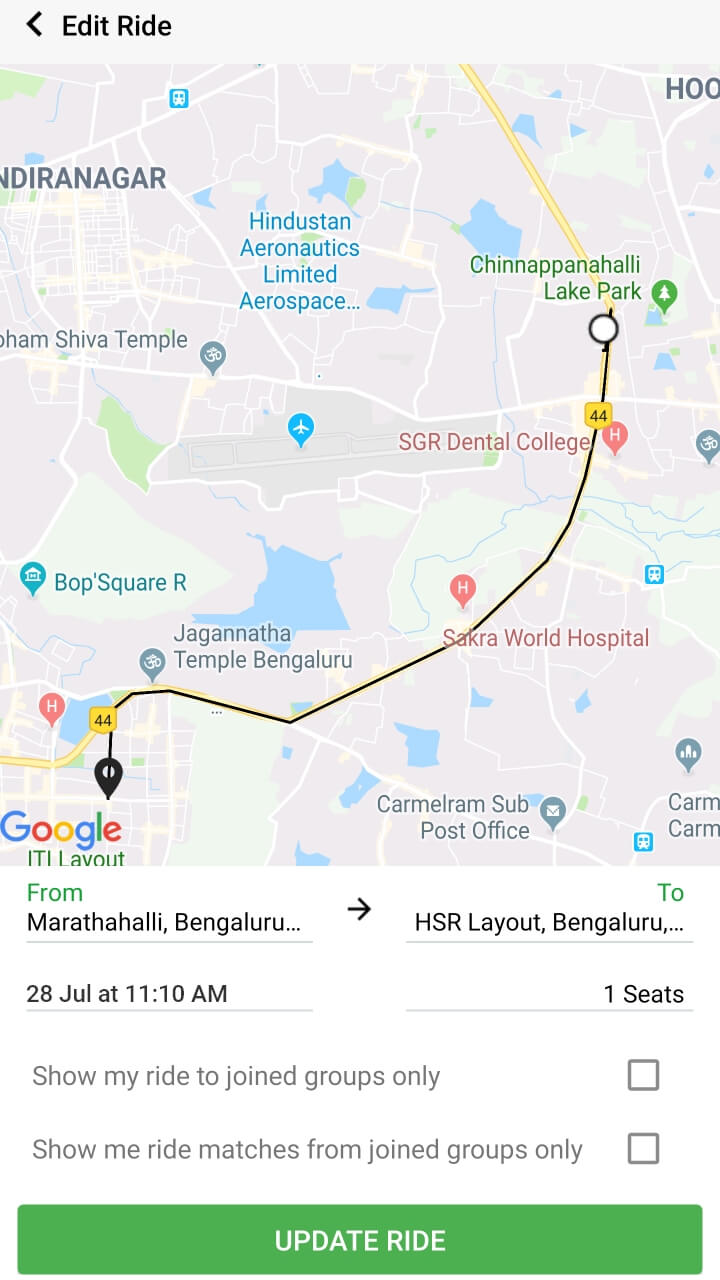 How to customize Quick Ride account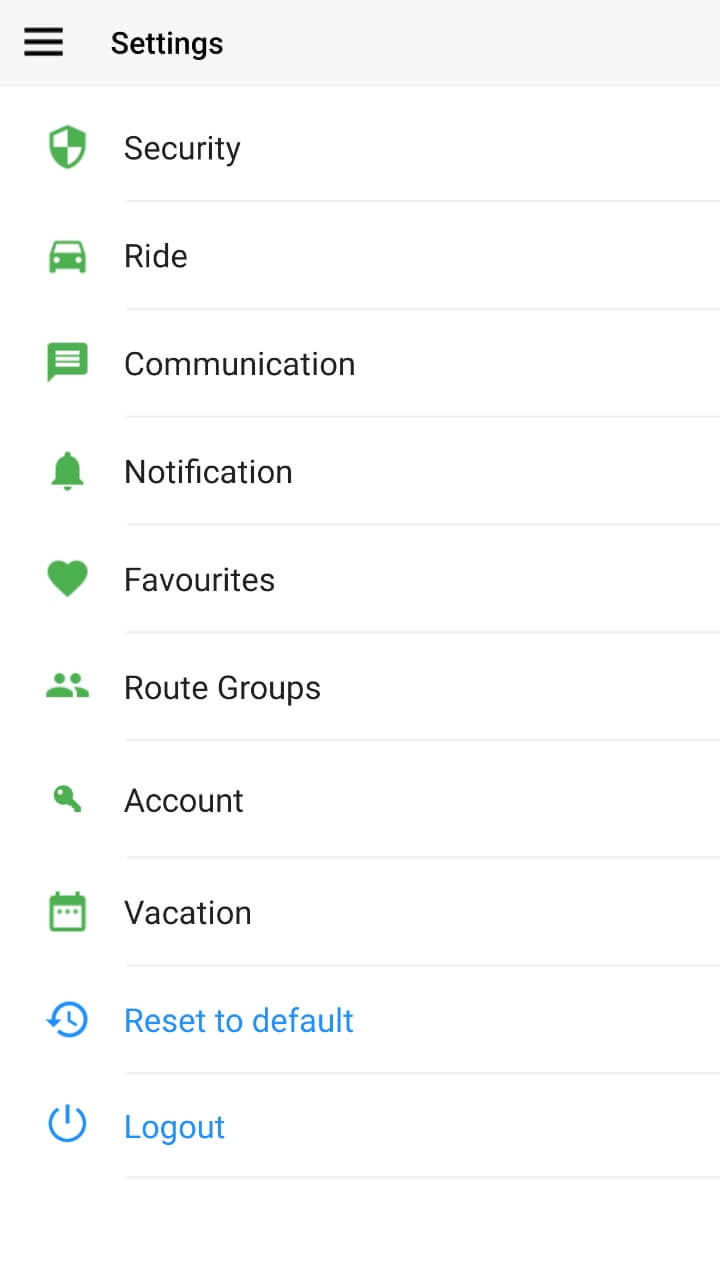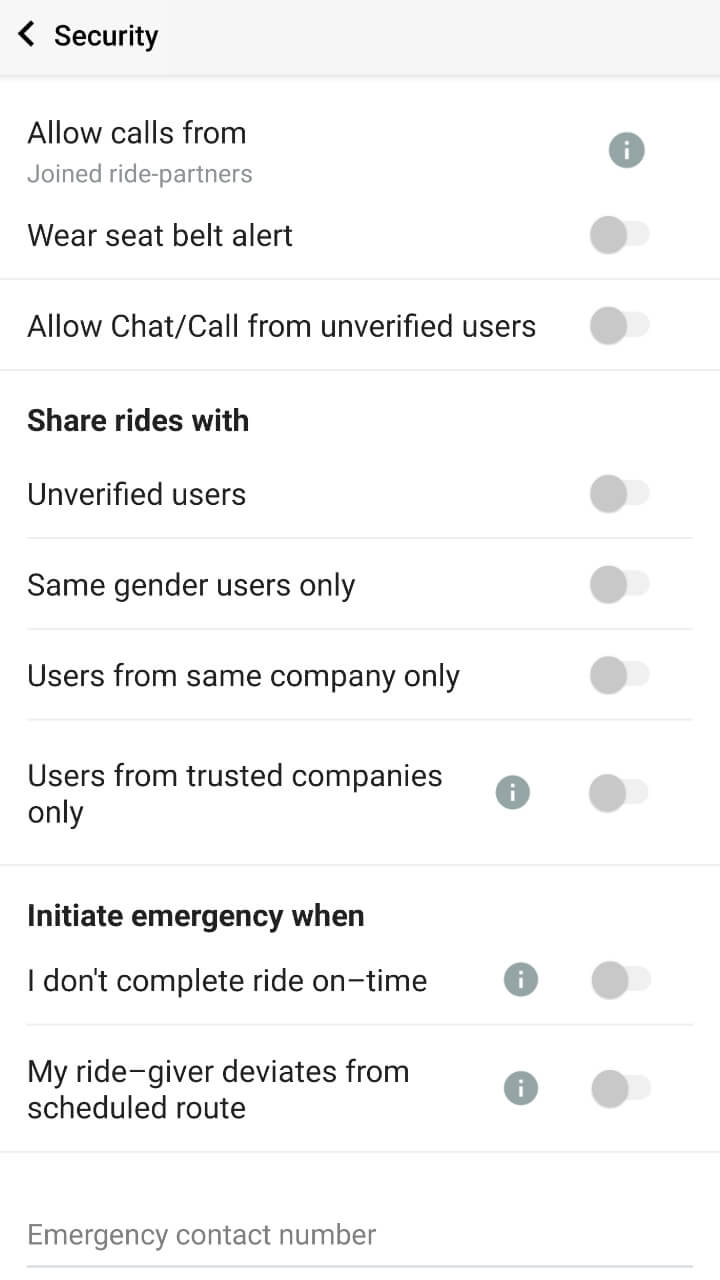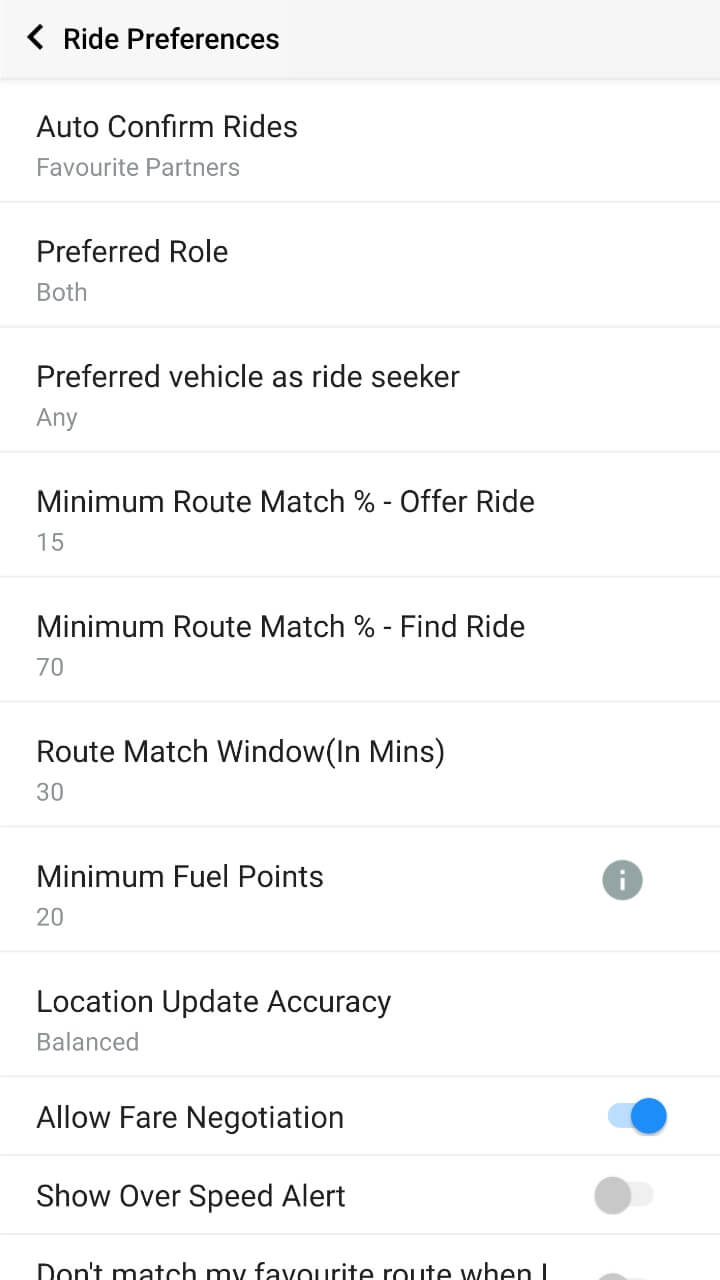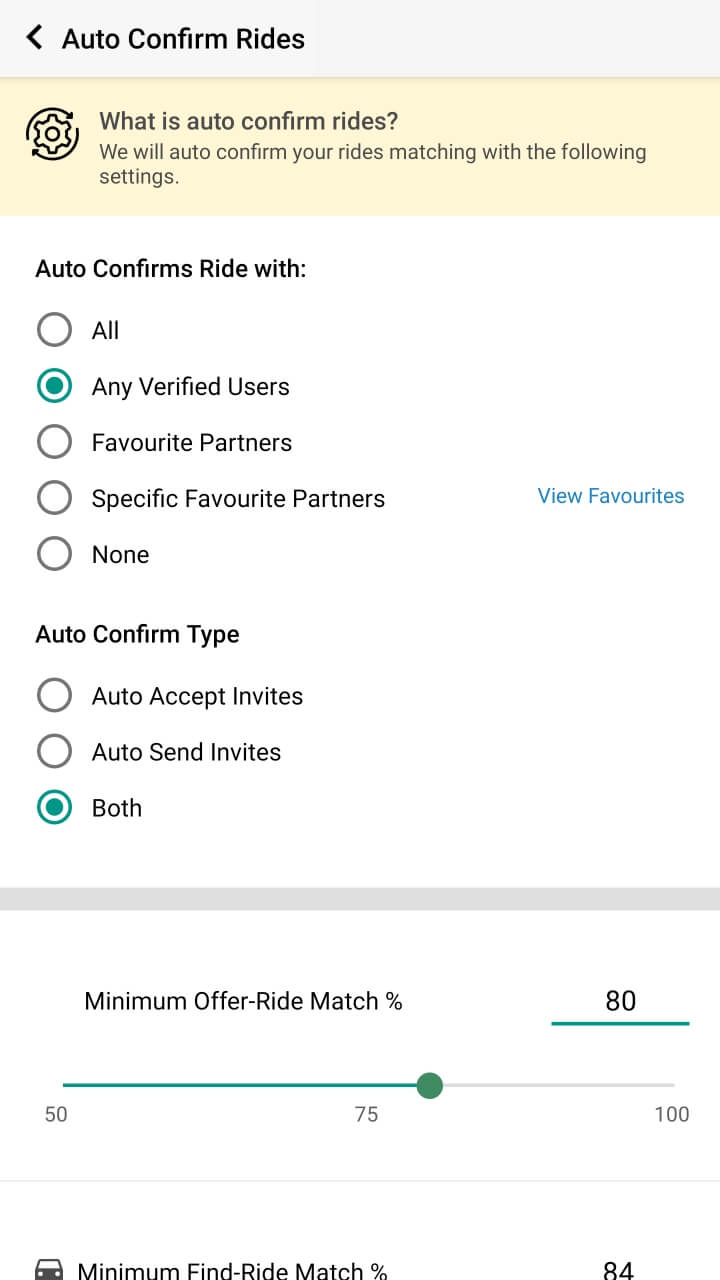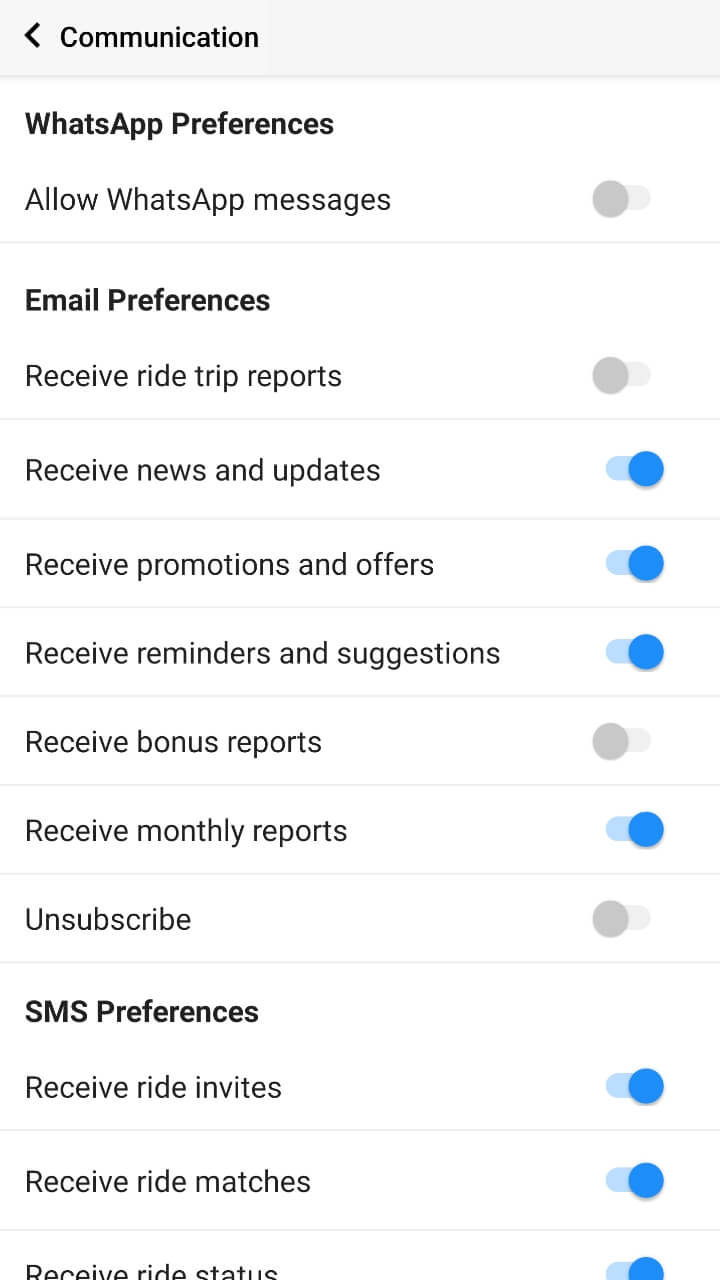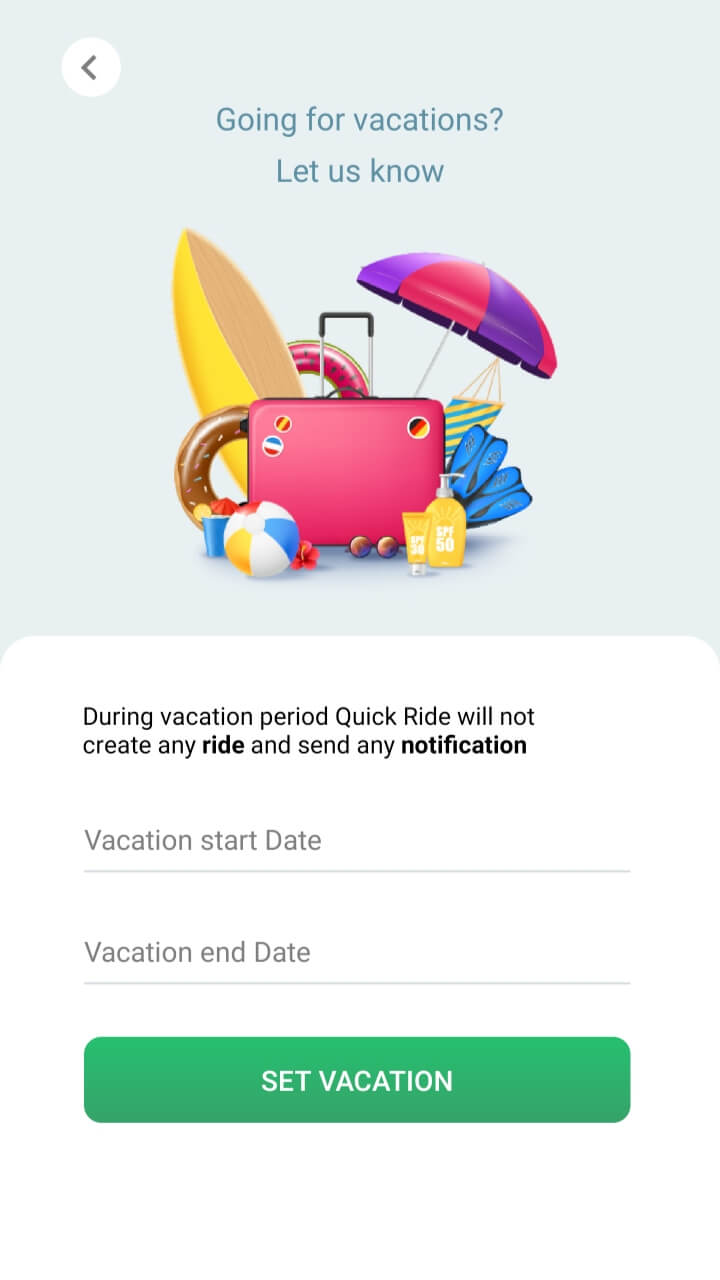 Quick Ride is fully customizable application. User can plan their carpools as per their choice ranging from Security, Ride, Communication, Notification and account. All customization are avaialble under Settings
How to recharge & redeem points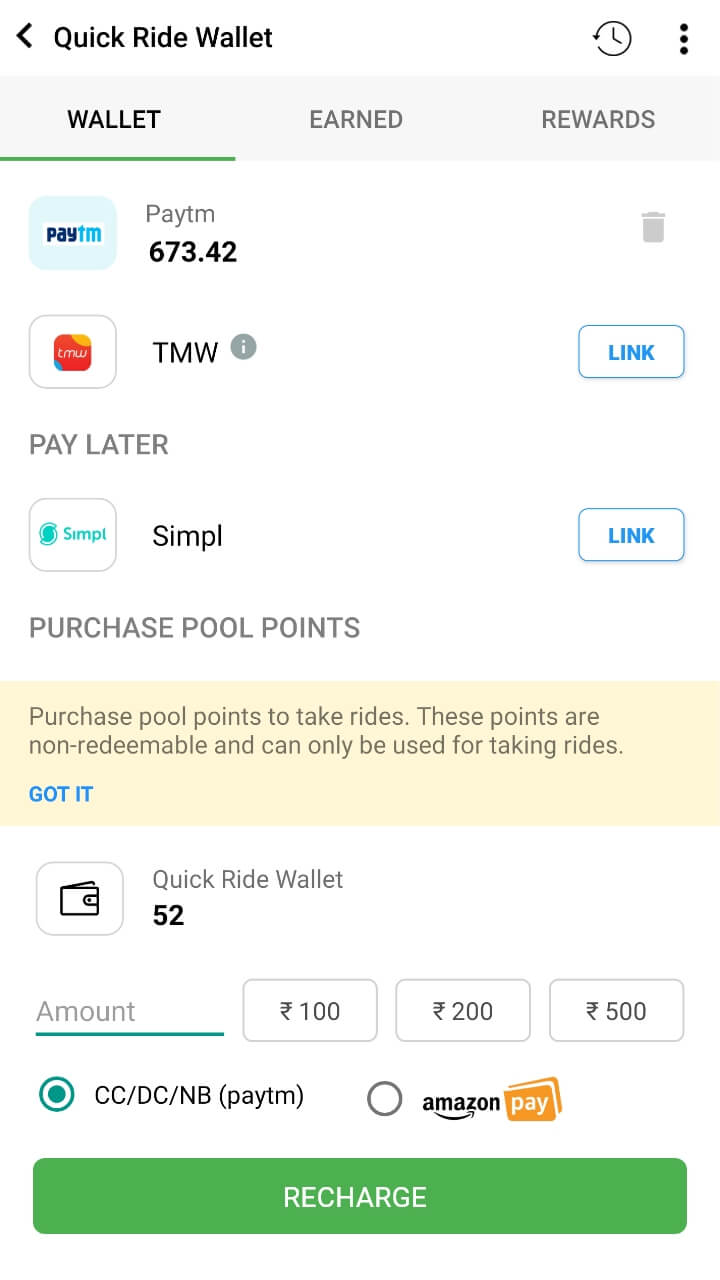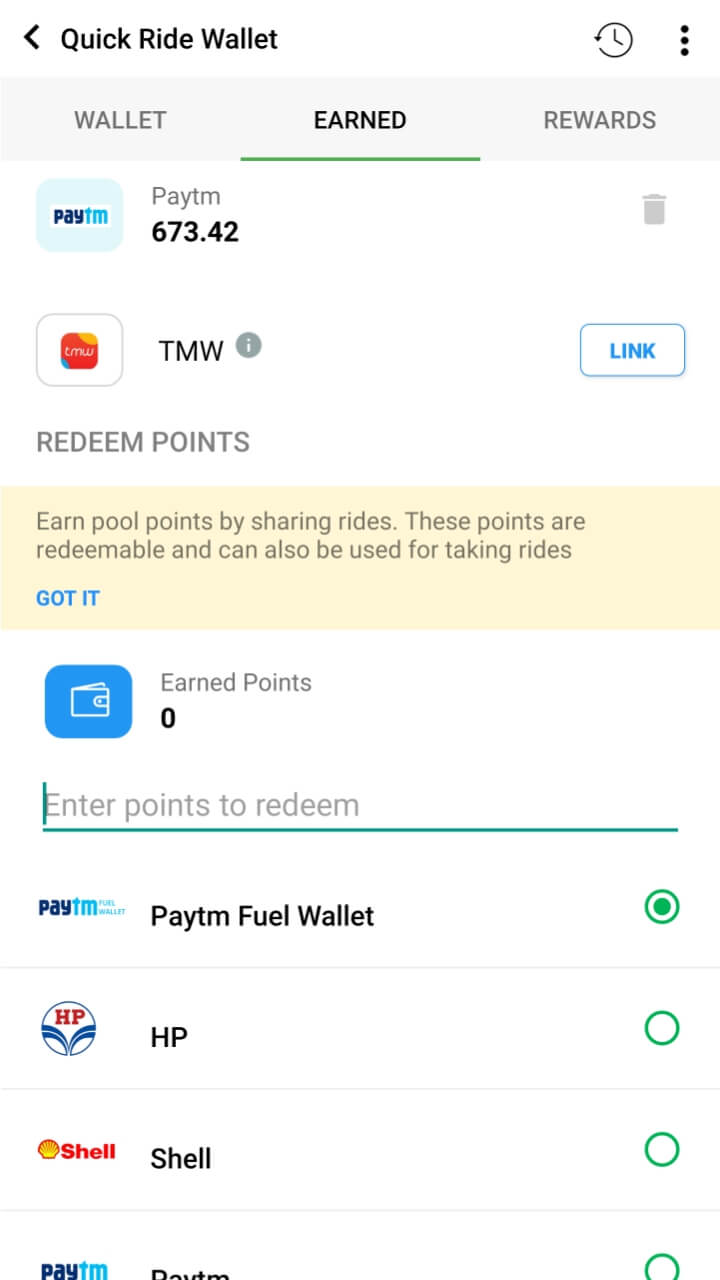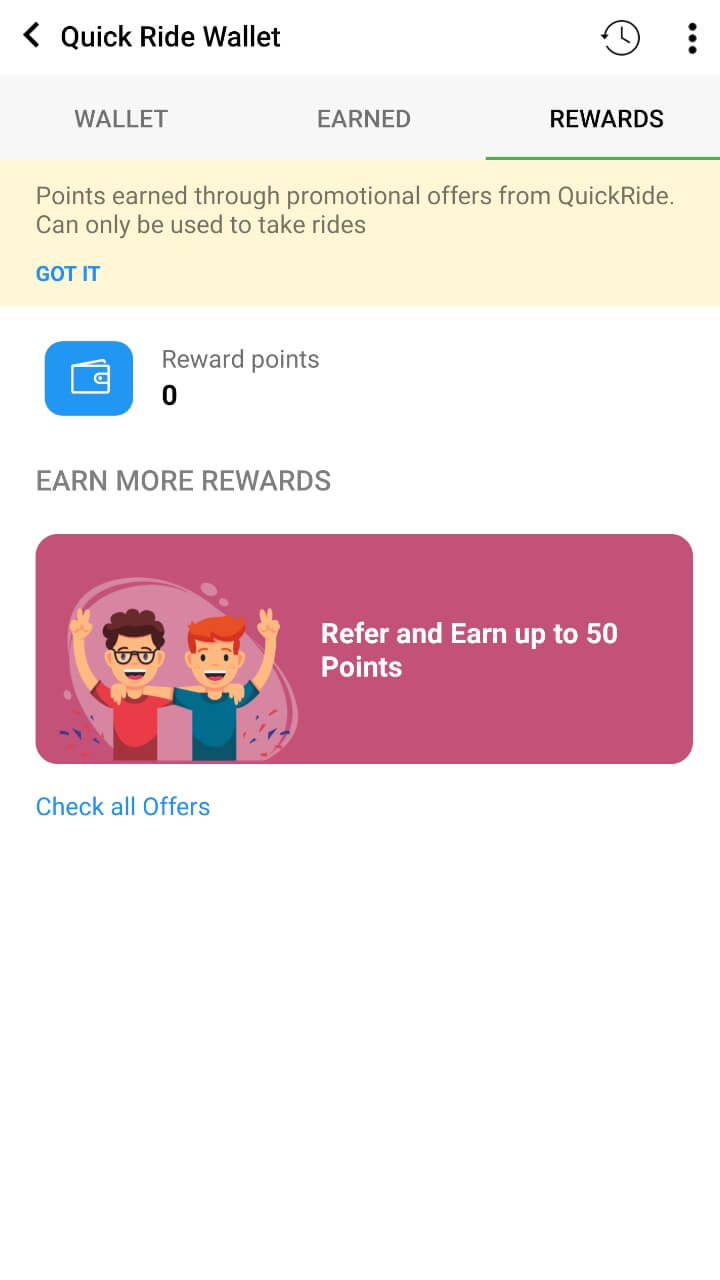 Using Quick Ride Closed-Loop Wallet, Ride takers load the wallet using credit card, debit card, net-banking or wallets. Amount loaded in the Quick Ride wallet reflect in the form of points, where 1 point equals to 1 rupee. Such points can only be utilised on Quick Ride platform, for making payment to avail only carpools from the ride givers
How to create regular ride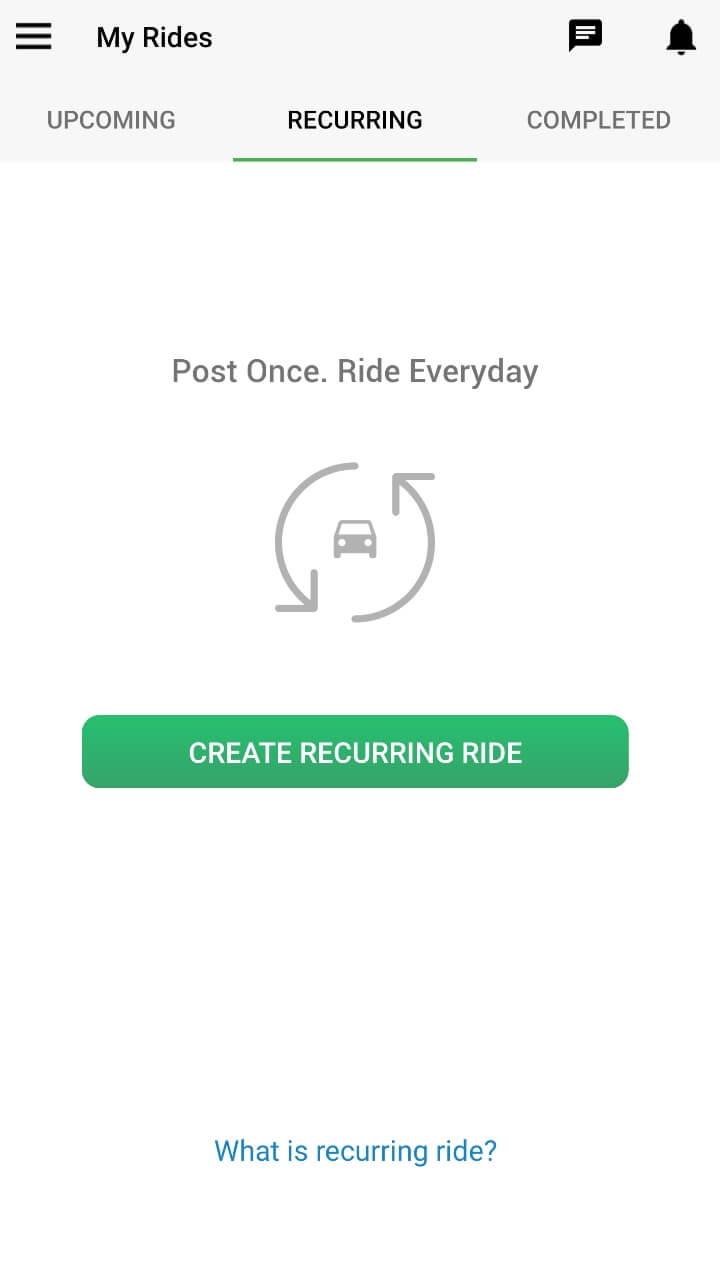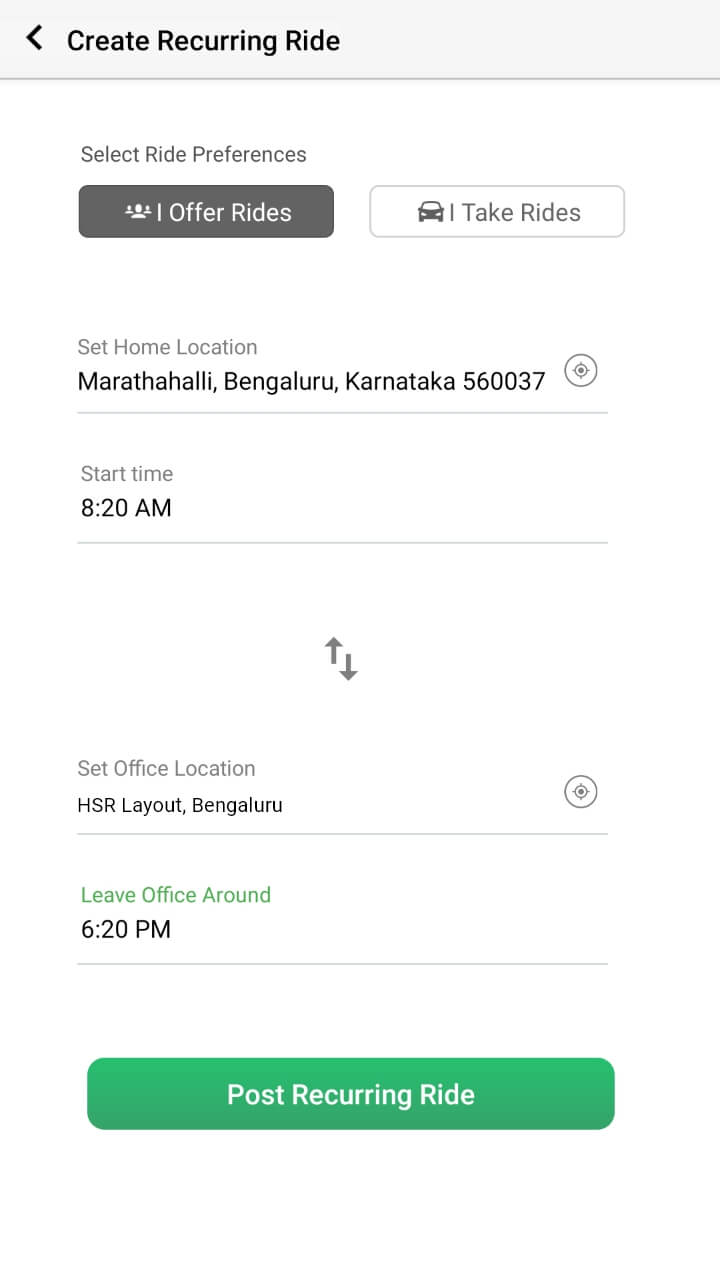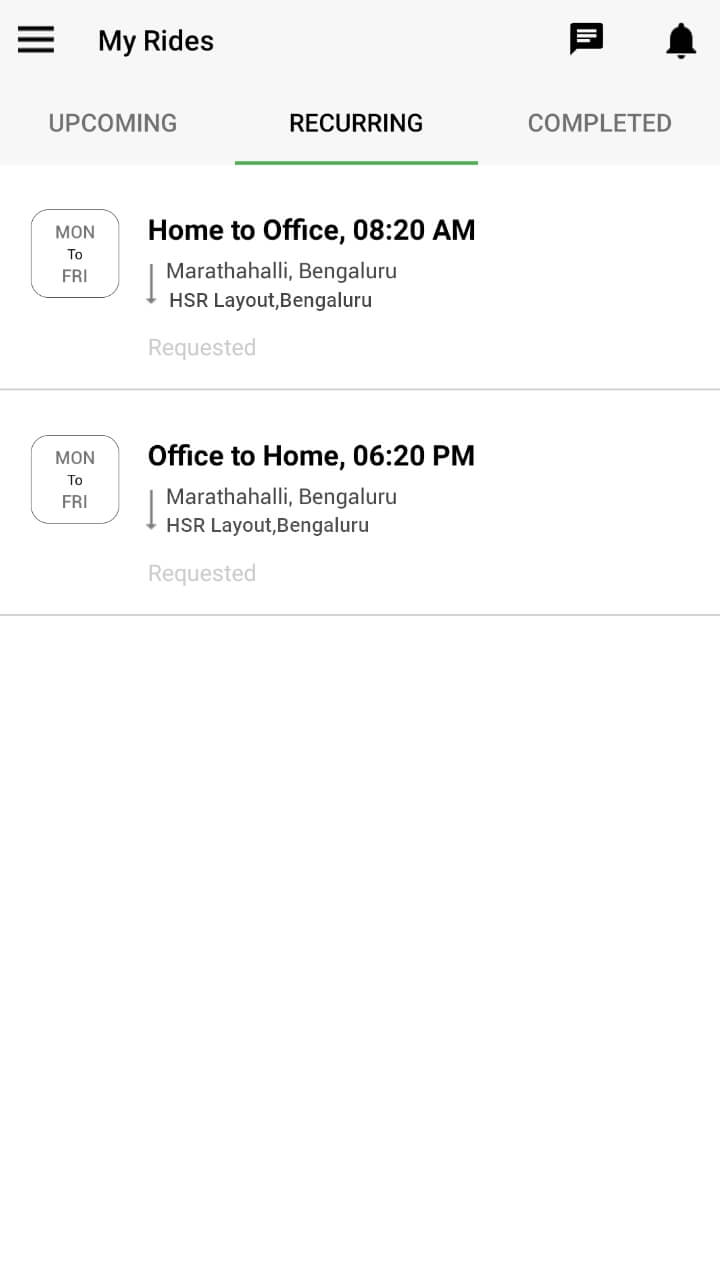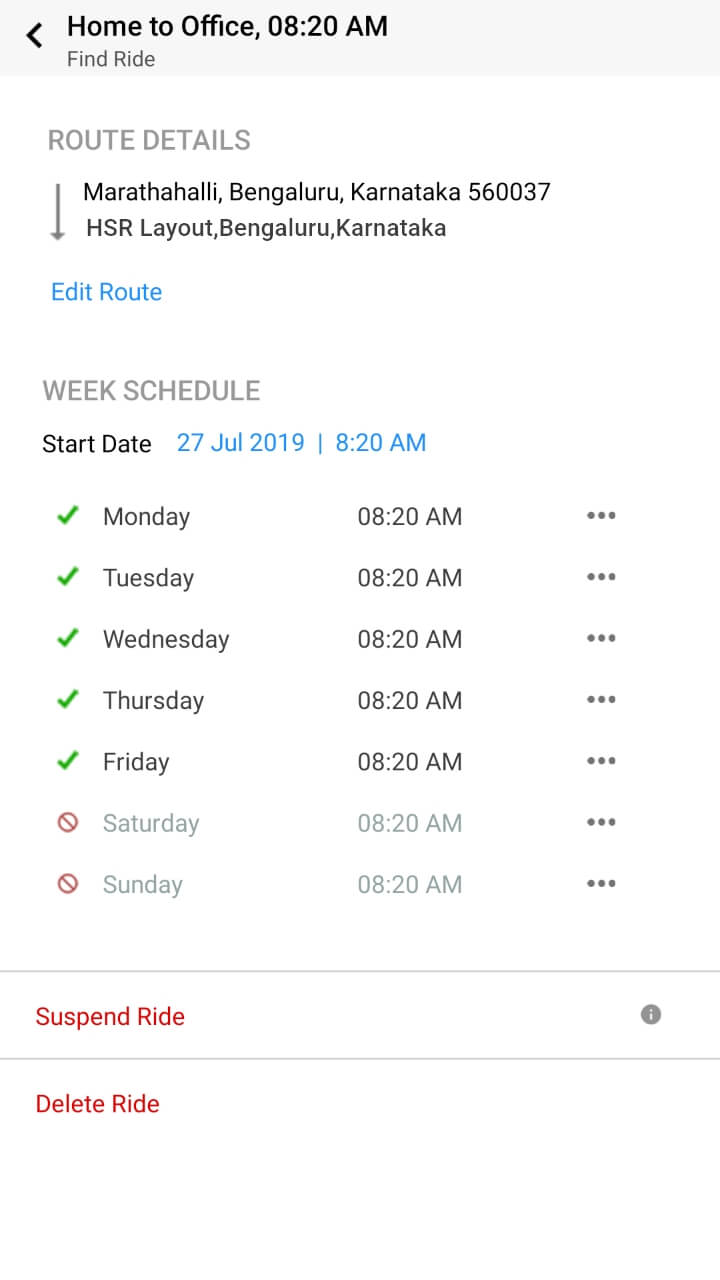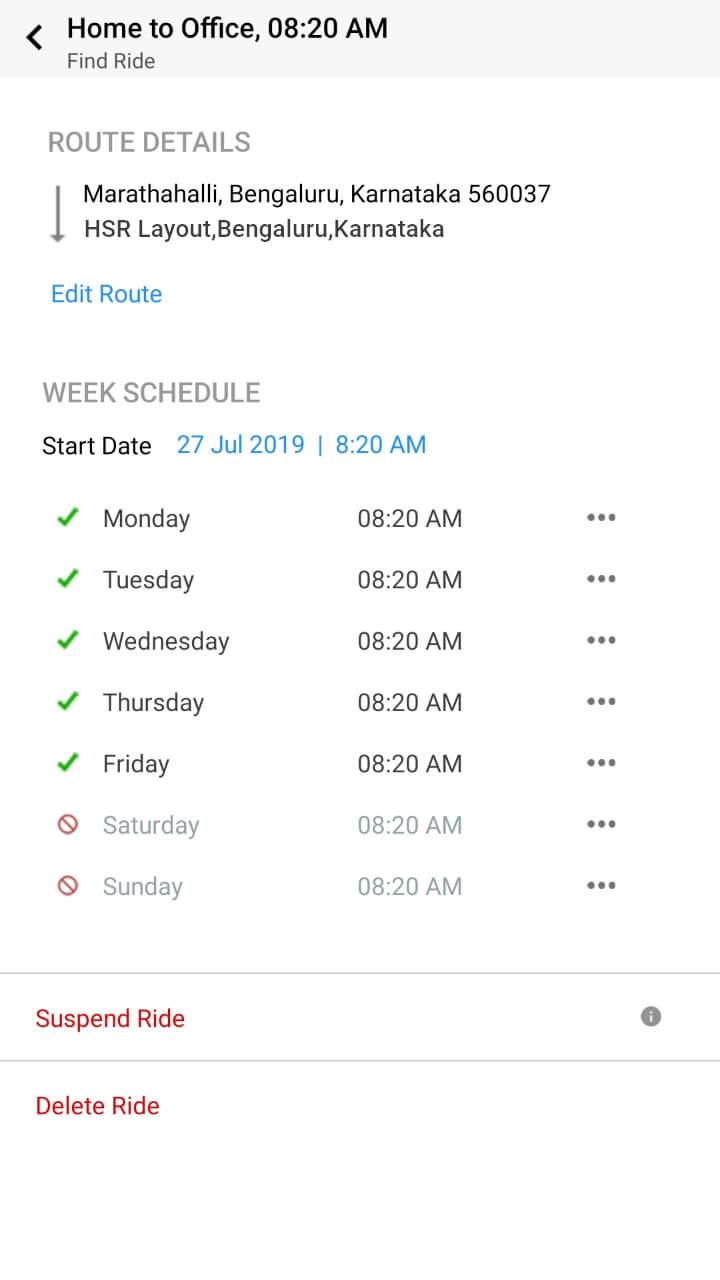 Select the days and time in which you would want to take a ride. You'll see the list of possible riders for that day at your mentioned time. Invite the rider for a ride or accept their invitations.