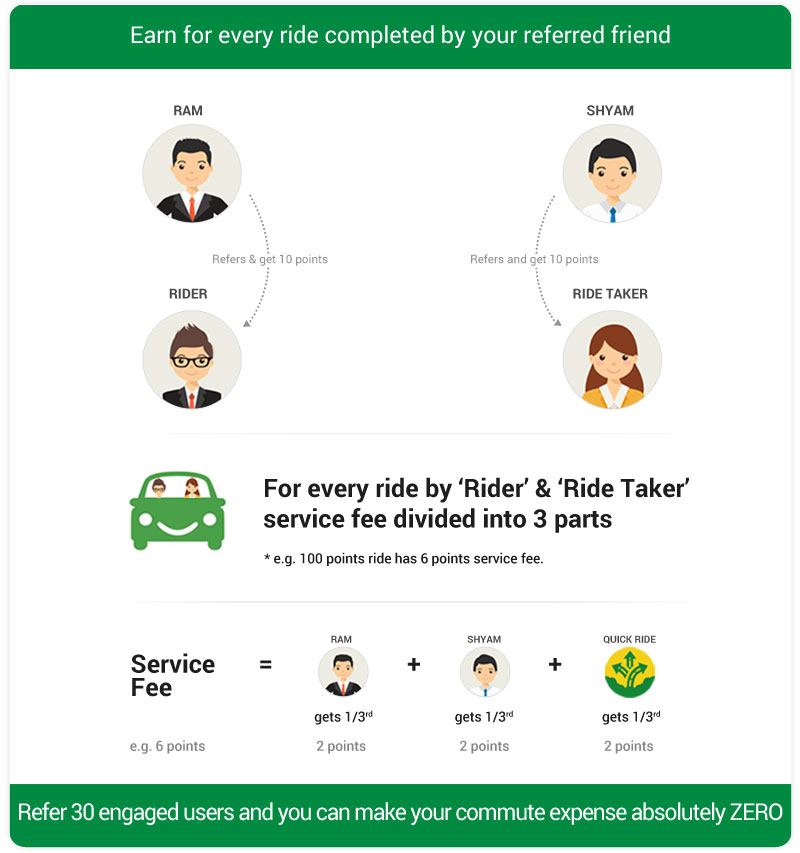 Terms & Conditions
The offer is applicable for both referred rider and ride taker.
The offer is applied retrospective. If you already referred users before 03-Feb and you will still be eligible for the applicable period.
The points will be credited every day to the account and report will be sent by email.
The referred user must have verified the profile and should have completed his/her first ride with verifed profile.
The earned points can be used for taking rides and also for redemption.
The offer valid for duration of 3 months from the day user joined the network.
Limited period offer and company reserves the right to modify or withdraw any time for further referrals.
You are not eligible for Service fees share, if you are the partner in the shared ride.
The referral and referee should have verfied profile in order to receive the referral bonus.